British army to receive Swedish Archer 155mm wheeled howitzers to replace AS90s donated to Ukraine
According to a statement published by the British Ministry of Defense on March 16, 2023, the British Army will receive the modern wheeled artillery howitzer Archer to replace the AS90 155mm tracked self-propelled howitzers supplied to Ukraine, as part of an agreement struck with Sweden.

The British MoD (Ministry of Defense) officially announced that the Sedish-made Archer, a wheeled self-propelled howitzer developed by BAE Systems Bofors in Sweden. The artillery vehicle system is based on a modified Volvo A30D 6×6 articulated hauler chassis and features a 155 mm/52-caliber gun with an automated ammunition handling system.
The first 14 Archer artillery howitzers will have ownership transferred to the British Army this month and be fully operational by next April, forming an interim replacement for the 32 AS90 155mm self-propelled howitzers that the UK gifted to the Armed Forces of Ukraine.
Designed and built by BAE Systems Bofors in Sweden, Archer has double the maximum range of AS90, greater operational mobility, greater availability, and reduced time into action. Operated by 3-4 crew, it has a lower requirement for personnel than the AS90's five, and benefits from a higher top speed of 70 km/h compared to the current 53 km/h of the AS90.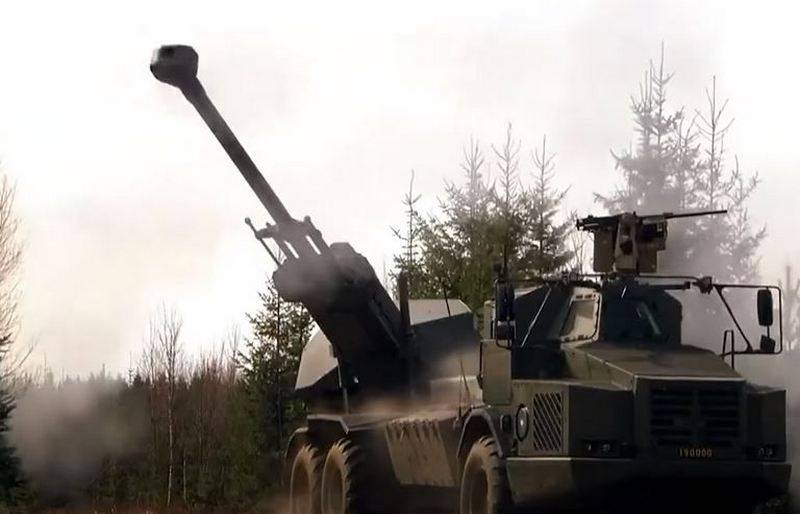 Archer 6×6 boasts a fully automated, self-propelled 155mm howitzer gun designed for rapid deployment, with a firing range of 50km using extended-range ammunition – a doubling of the AS90's 25km range. For a sense of distance, the AS90 could fire from Central London to the M25, whereas Archer is capable of reaching the distance of Sandhurst in Berkshire.
Loading and firing of Archer is handled from inside the armored cabin, with the unit able to be deployed into action in just 20 seconds and is ready to move after firing in the same amount of time.
The Archer can fire a number of types of 155mm artillery ammunition, including extended-range and precision anti-armor shells. It can also fire eight rounds a minute and four rounds in a simultaneous impact mode, meaning several shells are fired in succession with different trajectories so they hit the same target at the same time.
Source: https://www.armyrecognition.com/