Norway confirms purchase of 54 German Leopard 2A7 tanks with option for 18 more
The Norwegian Prime Minister Jonas Gahr Støre, Norwegian Defense Minister Bjørn Arild Gram, and Norwegian Finance Minister Trygve Slagsvold Vedum confirm the purchase of 54 German Leopard 2A7 Main Battle Tanks for an amount of around €2.68 billion with an option for an additional order of 18 more tanks. The first delivery of Leopard 2A7 tanks is expected in 2026.
In 2019, Norway published a report announcing a plan to acquire new Main Battle Tanks as well as new Combat Service vehicles on Leopard 2 chassis (Recovery, Bridge layers, and Engineer vehicles).
On January 14, 2022, the Army Recognition editorial team reported that Norway launched evaluation and trial tests with the German-made Leopard 2A7NO Main Battle Tanks (MBTs), and the K2NO Black Panther manufactured by the South Korean defense industry.
On February 3, 2023, the Norwegian government officially announced that it has decided to acquire 54 tanks of the Leopard 2A7NO type from Krauss-Maffei Wegmann (KMW).
The Norwegian army is currently equipped with 52 Leopard 2A4 of which 32 are operational and 16 are stored. Norway has also taken a decision to donate eight Leopard 2A4 tanks to Ukraine. The new Leopard 2A7 tanks will replace the old fleet of Leopard 2A4 in service with the Norwegian army.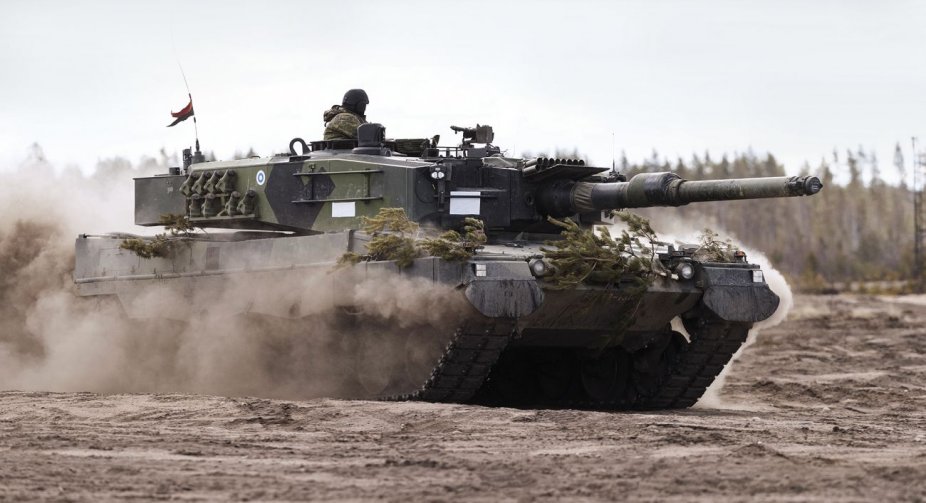 The Leopard 2A7 is a main battle tank (MBT) developed and produced by the German company Krauss-Maffei Wegmann (KMW). It is an advanced variant of the widely used Leopard 2 tank series, which has been in service since the 1980s. The Leopard 2A7 is the result of a series of modernization and improvement efforts to keep the tank relevant in the face of evolving battlefield threats and technologies.
In terms of protection, The Leopard 2A7 is equipped with modular composite armor, which provides improved protection against a wide range of threats, including anti-tank guided missiles, improvised explosive devices (IEDs), and explosively formed projectiles (EFPs).
The main armament of the Leopard 2A7 is a Rheinmetall 120mm L/55 smoothbore gun, which is capable of firing advanced ammunition, including programmable high-explosive airburst munitions (HE-ABM). The tank is also equipped with secondary armament, including a 7.62mm coaxial machine gun and a 12.7mm heavy machine gun.
The Leopard 2A7 is powered by an MTU MB 873 Ka-501 diesel engine, which provides 1,500 horsepower, allowing the tank to reach a top speed of around 68 km/h (42 mph). The tank also has an upgraded suspension system for better off-road performance and overall maneuverability.
The Leopard 2A7 is equipped with an advanced fire control system (FCS) designed to improve the tank's accuracy and overall combat effectiveness. The fire control system is responsible for acquiring, tracking, and engaging targets, while also providing crucial data to the tank crew. The fire control system includes a commander's Independent Thermal Viewer, Gunner's Primary Sight (GPS), a ballistic computer, and an automatic tracking system. The tank also features a modernized battlefield management system, which allows for enhanced communication, data sharing, and coordination with other units on the battlefield. This system improves situational awareness and overall effectiveness in combat.
Source: https://www.armyrecognition.com/